Mt. Tom - Eastern Sierras
Mt. Tom Post B&W
In Situ
Redwoods State and National Parks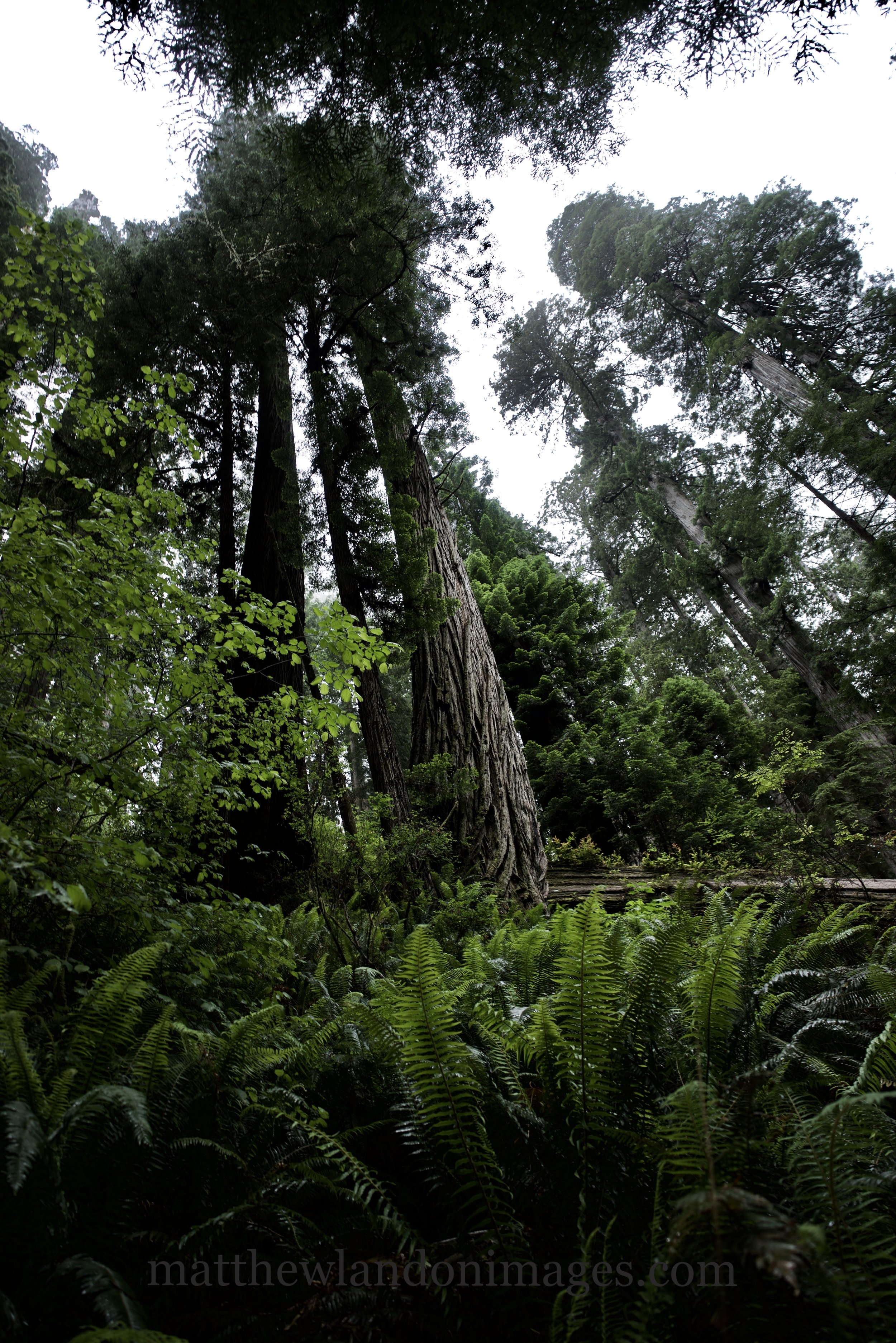 Moss...
The wonder of waves
Bridal Veil Falls
Obscurity
Fairy Tale Falls
Wiesenberger Falls
Tributaries...
Latourell Falls
Multnomah Falls
Ponytail Falls
Mirror Lake
How the light fades
Medicine Bow Sunset - Libby Flats
Medicine Bow Peak
Midnight - Mirror Lake
Medicine Bow Sunset - Libby Flats
Pine River Light - Lake Michigan
Pine River
Round Lake
Myakka River
Lake Myakka
Myakka Lake
Myakka Lake
Lake Myakka
Myakka Lake
Lake Myakka
New Orleans - Crescent City Park
Jackson Square
Jackson Square - Dawn
Royal Street - Dawn
French Quarter - Blue Hour
French Quarter - Royal Street
Oak Row - Audubon Park
Denizens
Denizens II
Denizens III
Denizens IV
City Park - Oak
French Quarter - Final Morning
French Quarter - Gas Light
French Quarter - Waking Up
Lake Pontchartrain
Crescent City Park
New Orleans - Sunset
River Walk
French Quarter - Morning Rain
Taos Mountain
Rio Grande - John Dunn Bridge
Gorge of the Rio Grande
Rio Grande Gorge - Bending
Cactus and Gorge
Rio Grande Gorge - Scale
Mt. Tom - Eastern Sierras
I will write more about this spot later, but again, the Owens Valley and the Eastern Sierras are pretty magical. I think, in all honesty that this is where I will want to be living in a few years. There is so much to explore just in this region: Ancient Bristlecones, Mono Lake, Mammoth Lake, Yosemite, Mt. McKinley, honestly the list goes on and on. I learned about Robb Hirsch, a photographer from the region whose work I recognized, but knew nothing about personally. He was killed in a plane crash, along with his wife who was piloting the single-engine plane, but they both left behind a legacy of art and philanthropy in the region that will long outlive them. This particular peak is Mt. Tom. It creates a beautiful backdrop for the town of Bishop, California, and all of the Upper Owens Valley.
Mt. Tom Post B&W
Fence lines seem to say something to me. I'm not sure what, yet.
In Situ
5000 years of history. This was one of the biggest shocks of the trip. I've seen many petroglyphs panels, and stumbled upon some that few know about. Sky Rock is well documented, but it's location is kept quiet. Archeology wasn't on the itinerary when I set out, but I'd read about this site before, and when I realized how close it was, and that I wasn't going to exploring Yosemite from the east, I had to scratch this itch. I won't say where it is. It took about six hours to find it. I'll show Andrew and Tanner where it is, when we take our trip to see Methuselah and Hyperion.California, you hold so many treasures.
Redwoods State and National Parks
This is the place where you can feel the world breathing... I will never stop being amazed by these trees. #riotofcolours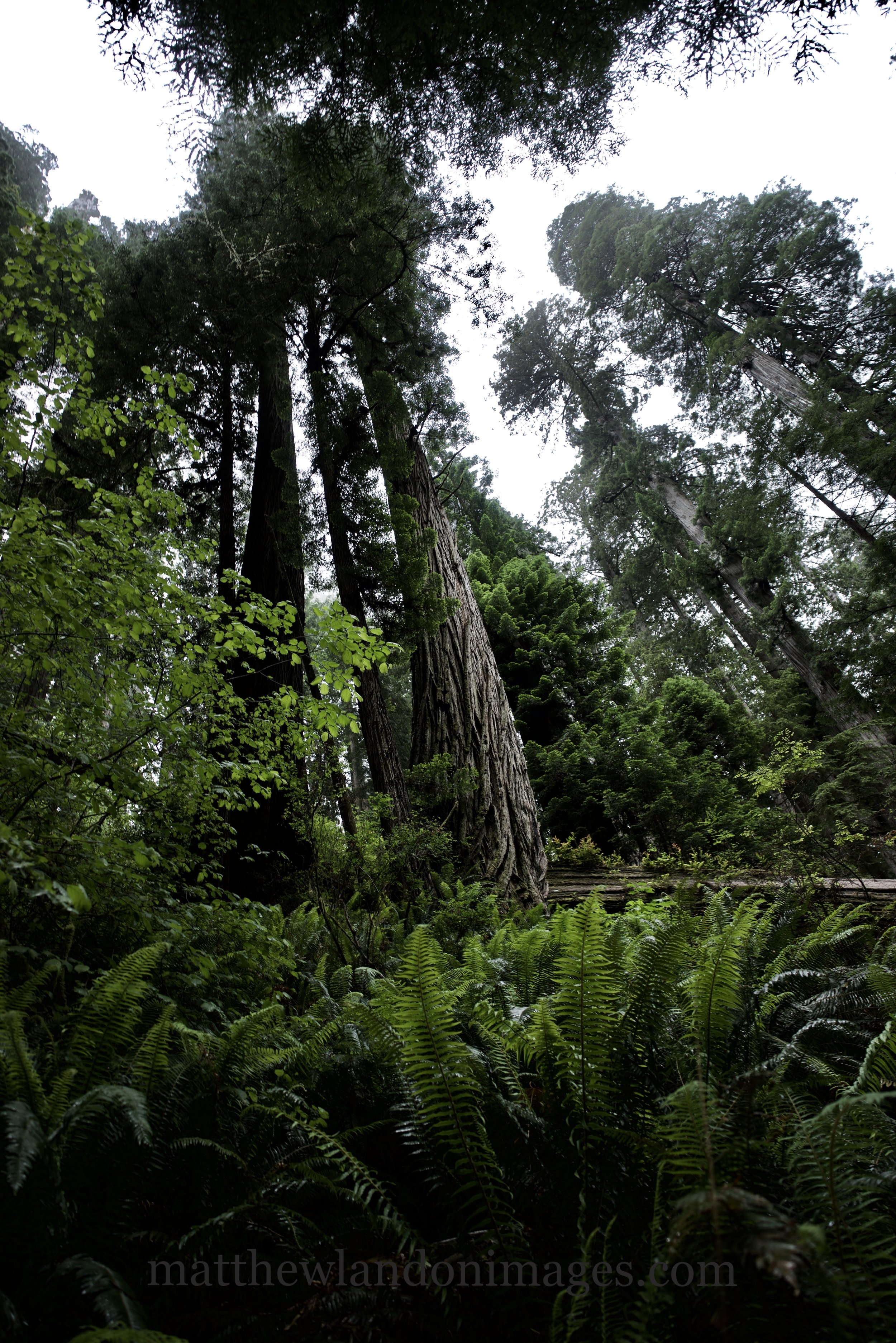 Moss...
Green, it just drips from here. Breath it in, exhale it out.
The wonder of waves
Chaos and symmetry, and it seems simultaneous. The outcrop that contains Thor's Well has many points and fissures, and with the incoming tides, gusting winds and muddy light, this moody palette was created. I'll hopefully catch a colorful sunset over Cape Perpetua, until then I'll take the ocean's darker moods.
Bridal Veil Falls
Along the Columbia Gorge dozens of waterfalls carry the ever melting snow away from Mt. Hood. Each fall is obviously unique, but something timeless does connect them, maybe that's why it's easy to view them over and over. I want to mention here that I did take some still images, images that actually freeze motion. My preference though is a long-exposure image like the ones I have here (obviously.) The long-exposure it more technical, but really boils down to trial, error and patience. The blur is how I think most people see water moving, to me showing the motion is makes the experience of the image more real.
Obscurity
This had started out as a "great escape" road trip. Getting on the motorcycle for a week or so, just to get out of my routine, to see some new parts of the west. I'd hope to revisit other places now with a new "photography" perspective, trying to emphasize the art in the photograph instead of simply documenting what I encountered. With the school year coming to a close and with a new relationship forming, the excitement of this prospect was making me giddy, even if a bit reckless, too.The planning of the trip evolved from a solo motorcycle journey, with an emphasis on riding, to a trip that would include a partner for at least a part of the time. This meant ditching the motorcycle in favor of four wheeled comfort, and it also meant that "more stuff" would be going along. I could bring all of my photography gear and truly take my time with some thoughtful images. The destinations were easy to choose; Grand Canyon, Yosemite, San Francisco, the coast of Oregon, Portland, and Crater Lake. Some things old, somethings new, it felt like a nice balance of "adventure" and places where a couple could enjoy being a couple.
Fairy Tale Falls
This was the second waterfall of the day. Composition is off on this, but the water is just about perfect.
Wiesenberger Falls
In my mind, this is my best waterfall picture of the trip. I walked into the pool as another group was leaving, so I had time to work on getting it right. The solitude and the calm seeped in. I started losing count of the images, and repositioned the shoot more than once, and with the water splashing and the lens misting over and another group coming in, and the 6 miles I'd already hiked wearing on me, I shot one more image, this one, and it is the best.
Tributaries...
Needless to say, with Mt. Hood as the source, gravity doesn't have much to do to carry the melted snow the short distance down to the Gorge and into the Columbia River. Just beautiful.
Latourell Falls
Picturesque falls, with soft, setting sun. Not as creative an image in hindsight, but one that I enjoy more and more.
Multnomah Falls
Everyone goes to Portland, everyone takes a picture of Multnomah... It's beautiful, and the tallest falls in Oregon, it is photo worthy.
Ponytail Falls
I really couldn't take all of the pictures I wanted. By this point I'd been on the road for two and a half weeks, and I was tired. Ponytail was the last waterfall of the trip. Lower Oneonta Falls, and the Oneonta Gorge are in the neighboring valley and I'm genuinely disappointed I didn't take the extra hour to seek them out.I am happy with this photo though, I will be printing it for myself.
Mirror Lake
A sinuous road travels through the heart of the Medicine Bow mountains. It is called the Snowy Mountain Parkway, and even though is shorter than I wish, its views are grand, and its impressions even grander. Nestles along this track is Mirror Lake. This was my first chance to photograph the lake, even though I have ridden past it many, many times. It brought out its best, and lived up to its name.
How the light fades
Counting days to fall colors, but enjoying the quiet moments of summer's end. Taken from the highest point on the Snowy Mountain Parkway, in the heart of the Medicine Bow mountains.
Medicine Bow Sunset - Libby Flats
At the highest elevation on the Snowy Mountain Parkway is the Libby Flats overlook. It is a serene spot most times, this particular night, with orange and lavender and a darkening sky, is one I'll hold on to for a long while.
Medicine Bow Peak
Not the highest point in the Medicine Bow, but an iconic peak and framing in its own right. To patiently wait out the sun, to let it's final rays trace the ground, illuminating lichens and moss, and reminding the grasses that they will grow again.
Midnight - Mirror Lake
This seemed more appropriate than "midnight in the garden of good and evil," but it was midnight and the rising moon, though not washing out the stars, was creating creating beautiful light and shadows. Mirror Lake was the calmest I've ever scene it, reflecting in a supernatural way.
Medicine Bow Sunset - Libby Flats
Pine River Light - Lake Michigan
My favorite lighthouse.
Pine River
"Going home" can mean so many different things. I first moved to Charlevoix when I was just 5, entering into a new town, home and school, all in the same week. But "home" is what Charlevoix became. Raising pets, long solitary walks, triumphs brought on strong, boyhood camaraderie, and grief borne on broken families. But yes, all of it is still "home." There are still moments when there's no place I'd rather be.
Round Lake
A not so pale, Thanksgiving morning.
Myakka River
Lake Myakka
Myakka Lake
Myakka Lake
Lake Myakka
Myakka Lake
Mesmerizing still doesn't do this sunset justice… No tricks, just a stillness that lasted well into the dark.
Lake Myakka
New Orleans - Crescent City Park
James had a 50th birthday. James and Wendy wanted to have a nice dinner with their closest friends for James' 50th birthday. James and Wendy wanted to have the nice dinner with their friends, in New Orleans! So, 13 of us headed to the Big Easy to help James celebrate! Certainly not my strength, the city, it's parks, cemeteries, Oak trees and architecture gave me the chance to play with new compositions and subject, and take in more amazing food in a weeks time then I have in a very, very long time!
Jackson Square
The rising sun sneaking through the green.
Jackson Square - Dawn
Site of the oldest cathedral in America, New Orleans 300 year history is evident at every turn.
Royal Street - Dawn
This "spring," as the locals call it, has been flowing for nearly six months. The city intends to repair it, soon. Until then may more talented photographers find it, and take full advantage of to clear, beautiful reflections.
French Quarter - Blue Hour
Just one reason to go back… this style of shot has intimidated me as a photographer, but the abundance of compositions in the French Quarter had me excited to seek them out, and style them the best I could. Truly, a motivation to return.
French Quarter - Royal Street
Yes, we did see Bourbon Street, yes we did see it at night, but there's so much more to the French Quarter than Bourbon Street. 300 year old architecture, amazing food and throngs of tourists all add to the interest! But my favorite in the French Quarter? Royal Street.
Oak Row - Audubon Park
Another signature sight in New Orleans are the Oak trees. City Park is home to an 800-year old specimen, but many of the giant oaks are the city are 300 plus years, predating the city itself.This long row, along the west side of Audubon Park created this composition. I can only image the glowing morning light, and a low fog mixed into this scene.
Denizens
Families each must wait their turn. The fact that New Orleans is below water means it's impossible to bury the dead. The crypts serve families for generations, with bones piling onto of bones as the years pass by.
Denizens II
Denizens III
Denizens IV
City Park - Oak
City park is home to the oldest trees in the city, the oldest having survived Hurricane Katrina, and countless other coastal storms. I walked right passed the oldest tree, the Tree of Life as it's known, but found this one out of the way, standing guard over the eastern side of the park.
French Quarter - Final Morning
That quiet dawn, always rewarding, never a loss for surprises.
French Quarter - Gas Light
Yes, a gas light! Many of the buildings in the French Quarter still illuminate their fronts with gas lanterns. The flickering glow is a welcome contrast to the crushing of the modern world.
French Quarter - Waking Up
The streets get cleaned every other day, in alternating order, east-west one day, north-south the next, and so on. Walking around early, between 4 a.m. and 5 a.m., the Quarter is quiet, deliveries for the day's needs are taking place, and a sense of place settles in; this place is old, and it's stories are rich.
Lake Pontchartrain
I truly did not expect this when heading out to the lake. This was my final stop for the trip, and getting there a welcome surprise
Crescent City Park
Not a very long exposure, but a just over a second and a half, the water is a little smoother, the glow behind the city a little softer. The sun streaking across the water and onto the concrete are more comforting elements for me; this city offers a little bit of everything.
New Orleans - Sunset
I did not get a chance to get all of the footage that I had wanted. Just a couple of quick time-lapse down by the river, but this trip was less about photography and more about exploring and time with friends.
River Walk
The river is very high right now, in March, 2019. There has been flooding up and down the Mississippi as heavy rains compound already melting snows in the north. My first night on the river I watched a mother, who probably went through a similar ritual as a child, teach her daughter about impermanence and how to gracefully let go. Throwing a cherished bouquet in the river, even as her daughter cried protested, the mother spoke to her calmly about the losses that others have experienced, and that respecting the river and respecting time were of utmost importance. It seemed initially like a terrifying lesson, but reflecting now, it seems an appropriate one; we all lose things, and people, and time. How we accept these losses determines our course.
French Quarter - Morning Rain
The streets can be clean, even if momentarily.
Taos Mountain
The last of the high clouds capturing and reflecting the falling light.
Rio Grande - John Dunn Bridge
Kit Carson made his men swim across it, that or they had to travel a 70 more miles north to find a reasonable place to cross the river. The John Dunn Bridge is a lonely old relic, but a perfect perch to watch the light invade the canyon. In slower years the river would have already been full of boat traffic, but with the record run-offs, few were yet daring the water.A long exposure shot of a 10 seconds; enough time to see the motion, but not so much to loss the force of the river.
Gorge of the Rio Grande
I don't always have concrete ideas on where I want to go, and what I want to see. Three weeks into my summer and I started to feel pretty restless, and I started to feel that my photography needed some different challenges. I've made an effort to stay local, and pick out compositions in and around Denver that I might normally ignore, but the two quick trips that I've make with Andrew and Tanner this month had left me wanting to see more.There were two routes that I have traversed yet; one in Colorado, Cordova Pass, and one in New Mexico, the Valle Vidal. So, getting an itchy feeling to travel, I packed, and headed south. I did stop in Colorado Springs to photograph a sunset over the Garden of the Gods, and then journeyed on in search of wildflowers. The big Crested Butte festival is coming up, and I wanted to practice my com positioning skills, and further test a new lens. From the outset of the trip, Taos was a "maybe." I ended up there late in the afternoon and wondering which part of the river to see and hoping for big, fluffy, New Mexico clouds. Well, I figured out the part of the river to shoot, but no clouds arrived. Wildfires were dampening the mood, and surprisingly added a much needed glow.
Rio Grande Gorge - Bending
The rivers course taking a long, slow bend; Pinon holding on, steadying to progress, not resisting, simply absorbing the change in course.
Cactus and Gorge
Shooting with a very fast, telephoto prime lens, the Sony 85/F1.4 GM, the flowers standout in a way that otherwise shown them as the tiny things they are. The bridge in the background is over a mile away, and the hanging 800 feet above the river.
Rio Grande Gorge - Scale
650 feet above the river, two football field lengths. Impressive and imposing.
1
2
3
4
5
6
7
8
9
10
11
12
13
14
15
16
17
18
19
20
21
22
23
24
25
26
27
28
29
30
31
32
33
34
35
36
37
38
39
40
41
42
43
44
45
46
47
48
49
50
51
52
53
54
55
56
57
58
59
60
·
·
·
·
·
·
·
·
·
·
·
·
·
·
·
·
·
·
·
·
·
·
·
·
·
·
·
·
·
·
·
·
·
·
·
·
·
·
·
·
·
·
·
·
·
·
·
·
·
·
·
·
·
·
·
·
·
·
·
·